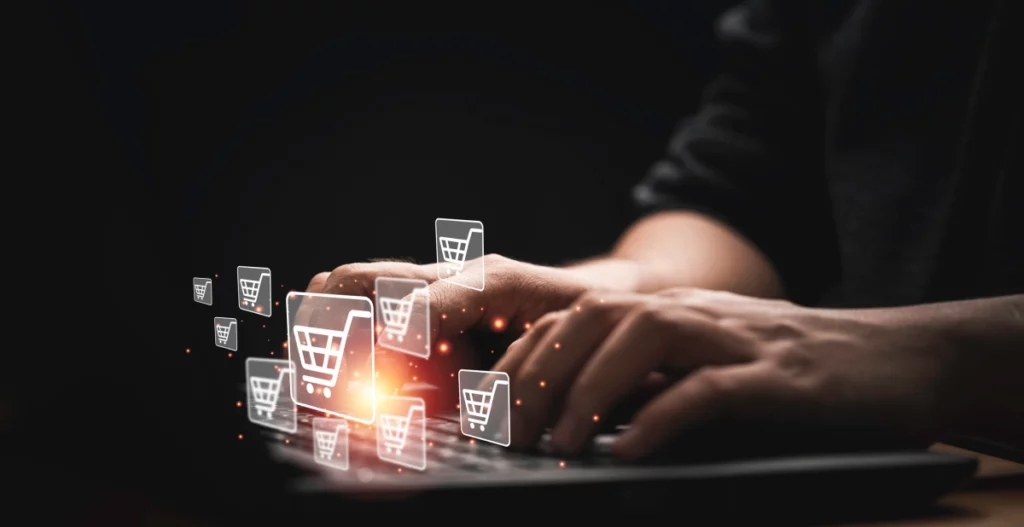 AI personalization involves using machine learning algorithms to analyze customer data and understand their needs and preferences, which enables brands to tailor marketing materials more intelligently and effectively for each individual customer.
Personalized experiences are beneficial to both users and businesses alike. Customers appreciate companies who demonstrate they care, creating increased brand loyalty.
1. Personalized Ads
Personalized advertising is one of the most powerful artificial intelligence marketing solutions available, helping brands increase customer engagement, drive sales and reduce churn. When used correctly, personalized ads can help promote customer retention while simultaneously driving engagement with target consumers.
Personalized ads are generated based on certain data points, like past purchases or browsing habits. This data can be collected with cookies or tracking mechanisms like Google Pixel and used to show relevant advertisements across websites or mobile apps.
Utilizing CRM or CDP technologies with machine learning algorithms that analyze historical data can enable marketers to provide real-time personalized ads to their customers in real-time. However, care must be taken not to come across as intrusive by providing transparency and giving consumers an option to opt-out. Furthermore, quality data must be utilized and tested regularly in order to optimize its personalization results; this ensures ads are relevant and engaging for customers.
2. Personalized Websites
Digital channels make it easy to establish connections with customers and prospects, but maintaining those relationships long enough for leads to become conversions can be challenging. One key way of keeping consumers and prospects engaged with web experiences is personalization.
Website personalization refers to tailoring the customer experience on your brand's website based on individual customers' demographics and behaviors, such as displaying relevant content, products and offers to them; suggesting products suited to their interests and needs; or using banner ads retargeted with ads of certain products they've previously viewed.
Some retailers use AI to customize their websites for individual shoppers. Sephora uses facial recognition software to recommend makeup based on skin tone and other facial features of each customer, leading to increased sales and customer loyalty for this beauty retailer.
3. Personalized Emails
Email personalization is an effective way for businesses to show subscribers they care about them and their needs. Emails that feature the subscriber's name or other personalized data tend to be more appealing, prompting more readers to interact with content and take action.
Email personalization can take many forms. One form is to send an abandoned cart email that highlights items the reader had in their online shopping cart but did not purchase. Such emails can boost customer engagement and revenue growth.
Businesses using AI-powered personalization to customize customer journeys have the power to transform customer experiences and increase satisfaction and retention, all while increasing revenue growth and decreasing churn.
Companies across all industries are prioritizing personalized, seamless omnichannel experiences as part of their enterprise strategies. Kroger CEO Rodney McMullen has identified both these components as two of his company's primary competitive moats.
4. Personalized Mobile Notifications
Mobile notifications can be an effective way for brands to increase engagement and drive conversions. By employing AI and machine learning algorithms to analyze vast, ever-evolving datasets, they are able to send relevant and actionable notifications that increase consumer engagement and conversions.
As an example, mobile apps that analyze a user's browsing and shopping behavior may send notifications offering them incentives to complete their purchase. Users now expect this kind of hyper-personalization from digital experiences and it could make all the difference between achieving stellar campaign outcomes and average ones.
But this level of personalization can only be accomplished with access to high-quality data sources, making it essential for marketers to set clear, measurable objectives before undertaking an AI-powered personalization project.