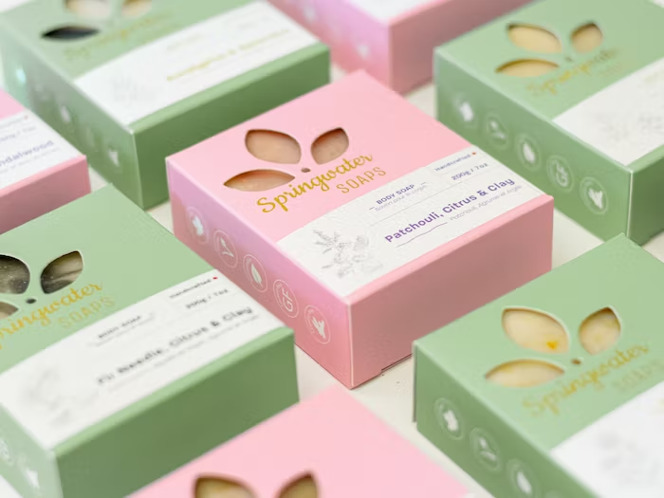 Creating a magical product that enables you to launch your small business is one thing. If you're adding the online order option, you'll also need to get creative with your packaging.
The packaging process for your startup can involve anything from a quality automatic strapping machine to a bunch of brightly coloured boxes. Whether you're opting for layers of logo-branded tissue paper or simply using uniquely designed logos on boxes, the package your product arrives in says a lot about your business. So let's help you get it right.
Packaging—It's In The Details
When you're planning the shipping process of your online products, it's important to give due diligence to your packaging as well. The right packaging not only adds product value and creates a reputable brand, but it also protects your product from damage.
Not sure how you should package your products?
1. Opt for Minimal but Sturdy Packaging
The first rule to finding the perfect packaging solution is to opt for minimal but sturdy packaging. Don't create a parcel with many layers of different packaging as this will not only be frustrating for customers to open, but it will also be costly.
Find the sturdiest container that's also cost-effective. A single box in a courier sleeve may be more effective than a box within a box placed within a bag. Ideally, you should aim to support sustainability by reducing single-use plastic. This will also reduce the costs spent on packaging.
2. Opt for Environmentally Friendly Options
Many people are continuously looking for ways to be sustainable and reduce their carbon footprint, even in the smallest ways. You can contribute to this by using solutions that have been created using recycled materials.
Additionally, it's an excellent idea to use materials that can be recycled after use. Be sure to print this on the packaging so customers can easily associate your brand with sustainability.
3. Add a Personal Touch
We all know it's what's inside the box that counts, but keep in mind that adding a personal touch adds an excellent characteristic to your brand message. You can create a personal touch by opting for one of the following:
Use packaging that has your brand logo, slogan or image printed on it.
Print your logo on the tape you're using—similar to washi tape.
Create custom bags and boxes that will make your brand name stand out.
4. Include Special Instructions
Part of having an effective brand involves creating a stress-free customer experience. This includes making it as easy as possible to use or assemble the product.
For example, if your product needs to be installed, assembled or involves a few steps to use, it's a good idea to include a neatly printed list of special instructions. Ensure that the instructions are clear and concise.
Before setting the instructions out to print, test their clarity by asking a stranger if the steps make sense. This will give you an idea of whether or not customers will understand them.
5. Use Bold Coloured, Branded Tissue Paper
If you're adding tissue paper to the package to add a layer of protection, opt for a colour that complements your brand's theme. If your budget allows, you might want to print your company logo on the tissue paper as well. It's another way to subtly remind customers of your name.
6. Secure Your Product
Another good idea is to secure your product in your chosen box or bag in a way that it won't fall around during transit. This will prevent it from getting damaged. After all, your customer is paying for a product that is damage-free. A good idea to add a layer of protection is by using a bag sealer to keep the product safe and sturdy with no risk of falling out.
Packaging Types to Consider
When you're designing your first product and your first packaging idea, it's easy to get carried away. Especially if you're trying to get your brand across as well as create the perfect parcel for your first customers.
However, keep in mind that packaging can be expensive. If you're going to increase product prices to offset the cost, you might make your product too expensive for your target market to afford.
With that in mind, you may want to consider one of the following options:
Corrugated cardboard boxes: These types of boxes are thicker than regular boxes and have wave-shaped paper layers for extra protection. They're not only reusable but can be used to package both heavy and fragile items.
Padded mailers: For the most part, these mailers are excellent for smaller products as an internal layer of plastic bubble wrap provides protection. Often these mailers are small enough to fit in a mailbox.
Bags and mailers: These types of packaging are larger than padded mailers and are ideal for larger delicate items. Their water resistance makes them a perfect option for many industries.
Final Thoughts
Choosing the perfect packaging is the best way to show your customers that you appreciate their patronage. It's also how you secure your product and promote your new brand!