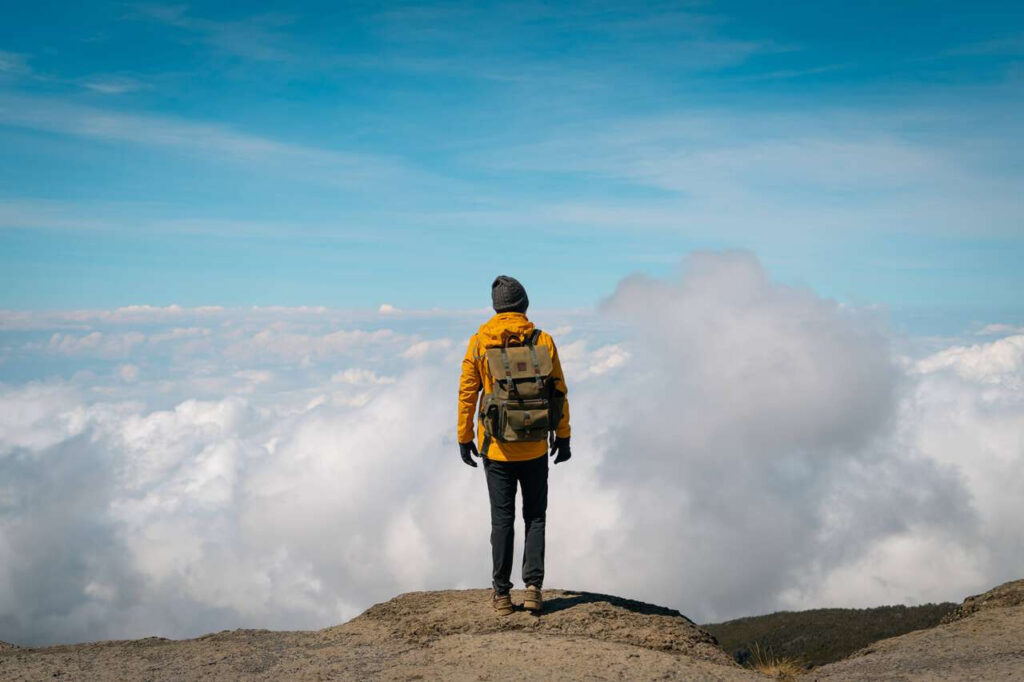 You'll love Tanzania if you're an outdoorsy person. We have all the best things to do in Tanzania and all the information you need to plan your trip. First, let's talk about the main highlights of Tanzania.
When you think of Tanzania, you might think of Safaris, the Serengeti, and wild animals. But there's more to see and do in Tanzania apart from these stunning features.
You'll find beautiful beaches, diverse wildlife, and famous national parks here. It is a great place for nature lovers. Notably, most of Tanzania's famous points of interest are located in the country's northern region and incorporated into what is known as the Northern Circuit.
Exploring the south of Tanzania is also worthwhile, but it is usually more expensive than the north due to the greater distances involved. Let's discuss some memorable activities you can do in Tanzania.
Things to Do in Tanzania
The following is a list of things you must do if you have already applied for Tanzania visa and ready for a trip.
· Climbing Kilimanjaro
Kilimanjaro Mountain is popularly known as "The Roof of Africa" and "The Highest Freestanding Mountain in the World," with an elevation of 5,898 meters.
Tanzania has some of the best safari parks in the world near Kilimanjaro. This means you can climb Kilimanjaro and go on a safari. There's no better place to do this than the Serengeti, Ngorongoro, Lake Manyara, or Tarangire National Park. It's a special place for mountaineers and adventurers.
What makes Kilimanjaro unique? Trekkers from all over the world love Kilimanjaro because it's one of the easiest peaks to climb. There's also a national park nearby that's protected and untouched. In other words, as a climber, you can enjoy nature without harming it.
·      Lake Manyara Nationalpark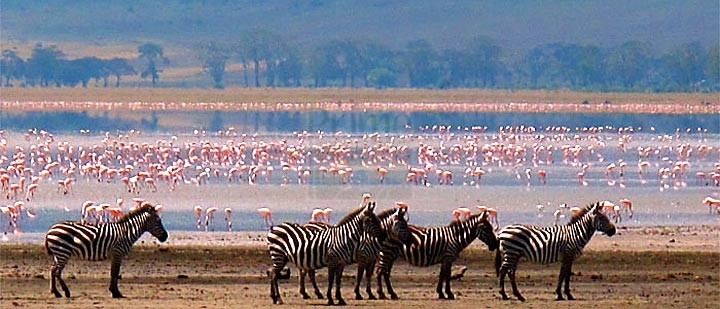 Lake Manyara National Park is one of the most impressive parks in northern Tanzania. There's a lot of wildlife and beautiful landscapes here.
There's very little depth to the Soda and Alkali Lake. The maximum depth is 3.70 meters. The park also has a great deal of diversity in its vegetation. As one moves from groundwater forests to flood plains, the region's flora changes to Vachellia forests, and vice versa.
A famous tree-climbing lion is also one of the many attractions at Lake Manyara National Park.
· Zanzibar
Tanzania's best destination has to be Zanzibar. Beautiful beaches, pristine coral reefs, and crystal clear waters make this island world famous. There's also much more to discover: Zanzibar has a rich history and culture.
Zanzibar is best visited between June and October during the dry season. There's no bad time to visit Zanzibar, just like mainland Tanzania.
Combining Zanzibar with other Tanzania highlights is a great idea. Start with a climb up Kilimanjaro or a game drive through one of the national parks. A perfect combination is Zanzibar's beautiful beaches and snorkeling!
·      Serengeti National Park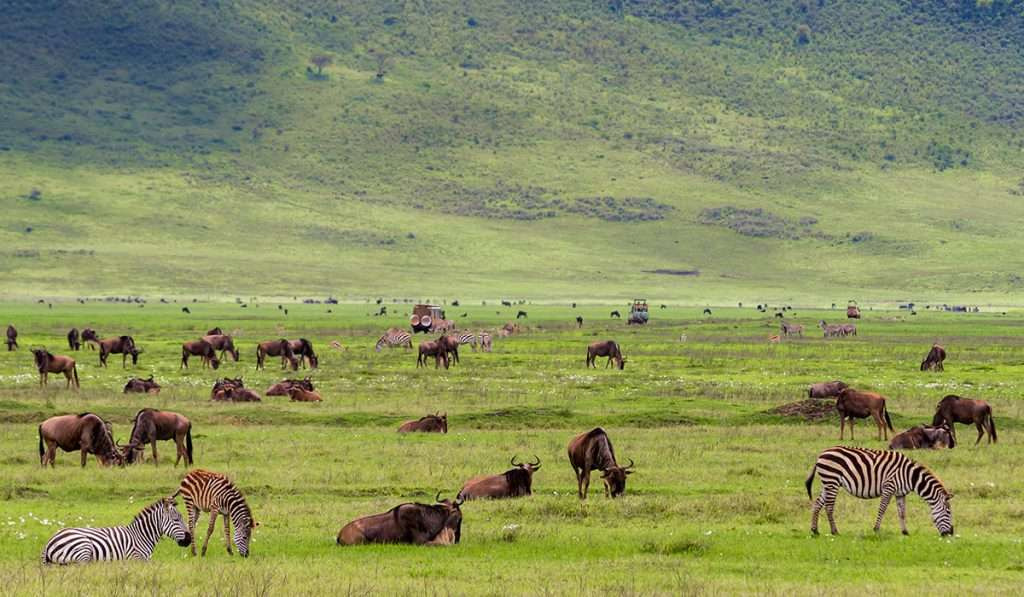 What's missing in Africa? Beach vacations and mountain climbing? Yes, it is an exciting safari! Serengeti is probably Tanzania's most famous national park, so it's a top attraction. A Serengeti is a plain of endless possibility by the Maa people (Maasai), "endless plains." Around the Serengeti National Park live the Maasai people. The region's center is dominated by steppe and offers spectacular views of distant plains.
The Serengeti is a great place to go for an up-close look at the African wilderness. Besides watching the animals from a Jeep, you can also go on a walking safari. Think of walking through the vast savannahs of Africa.
Various rare birds and great migrations of animals can be seen in the Serengeti National Park. Seeing so many animals thundering over the land so loudly is impressive.
One of the highlights of the safari is the opportunity to go by hot air balloon on a safari tour. You can see the animals from a great vantage point during the sightseeing flight over the national park.
· Selous Game Reserve
It's Africa's biggest and oldest game reserve and one of Tanzania's most scenic wildlife areas. Canals and lagoons crisscross the northern part of Selous Park from the Rufiji River.
Wildlife in this region has access to water thanks to this lush landscape. Animals congregate around these water sources at the end of the dry season.
It's not as crowded as other Tanzania attractions. That's why Tanzania is an absolute must for a great safari.
·      Ngorongoro Crater
The Ngorongoro Crater National Park is one of the best Tanzania sights. As a result of a giant volcano erupting and collapsing, the Ngorongoro Crater formed. Approximately two and a half million years ago, this explosion created a caldera (incorrectly called a "crater" today).
A lot of cool stuff happens in the Ngorongoro Conservation Area. Watching the Ngorongoro, Olmoti, and Empakaai craters move in the sand here is cool.
Watching the Ngorongoro, Olmoti, and Empakaai craters move in the sand here is cool. Oldupai Gorge is deep and narrow, located within the Great Rift Valley.
· Getting Around Tanzania
You're best off flying around Tanzania if you can afford it. It's the fastest and safest way. There aren't many good drivers, and even the major roads aren't in good shape. There are more road accidents in Tanzania than anything else. Smaller airlines serve game parks and remote towns around Dar es Salaam, including Moshi (near Kilimanjaro).
In Dar es Salaam, you can take ferries to Zanzibar or Pemba. Tanzanians travel around on buses most of the time. Even though most ' local ' buses are pretty basic, you'll find 1st class air-conditioned buses on the Dar Es Salaam-Moshi-Arusha route.
Most fly-in travelers don't drive around mainland Tanzania unless they have an overland vehicle or are used to driving on poor African roads. It is rare to see self-drivers in Tanzania, and it is strictly for the brave and the adventurous. Most people focus on a specific country region and arrange local transport through their tour operators.
Final Words
Tanzania offers an abundance of incredible experiences for travelers. This East African nation has everything from thrilling wildlife encounters on safari to conquering Africa's highest peak, exploring idyllic beaches, and immersing oneself in vibrant cultures. Whether you seek adventure, relaxation, or cultural enrichment, Tanzania is a destination that will leave a lasting impression on your heart and soul.