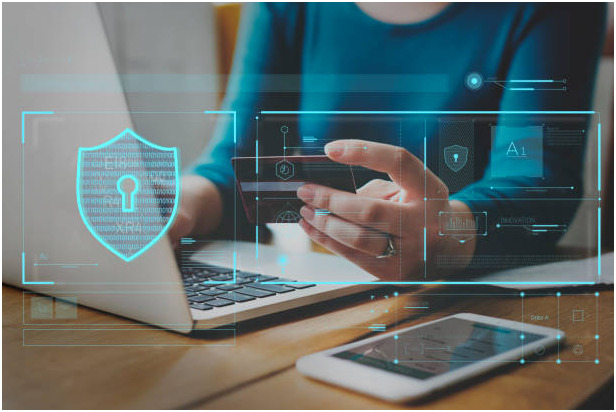 In today's fast-paced business environment where time is more valued than money, businesses are going the extra mile to maintain a constant and consistent. For a host of reasons such as promotion, surveys, customer service, support, and appointment reminders to generate leads, nurture customer relationships, and drive sales effective predictive calling or outbound calling plays a vital role.
Based on calls of sales conversations or important customer service calls business needs to improve and enhance their businesses. Traditional calling methods can be time-consuming and inefficient which leads to losing opportunities and decreases productivity.
However, never worry, with the advent of predictive auto-dialing software, all businesses can now revolutionize their outbound calling strategies. These predictive dialers also help in achieving remarkable results.
Are you wondering about what these predictive dialers are? Well, in this article, let's explore the power of predictive dialers software with its benefits and how it can transform your outbound calling operations effectively.
What are Predictive Dialers?
Predictive dialers are auto-dialing software that is designed to be cutting-edge technology. These dialers help you in automating the dialing process for all your business outbound calls. These are unlike manual dialing systems which require agents to manually dial phone numbers and also reduce your manpower.
This predictive auto-dialing software with the help of advanced algorithms helps you predict agent availability and call volumes. It leverages your business data analytics and historical call patterns. These advanced features of data analytics also help you to optimize the dialing process. In addition, you can also ensure that your agents are connected to live calls seamlessly without any technical issues.
Top Benefits of PredictiveDialers and Dialing Software:
Better Efficiency and Productivity
A predictive dialer with auto-dialing software significantly increases the efficiency of your business and the productivity of your outbound calling team. They also help you in eliminating the time wasted on manual dialing and navigating voicemail prompts.
In addition to decreasing the time spent on manual dialing, it also allows your agents to focus on engaging with live prospects. By doing so, these dialers help you to lead to higher call volumes and improve conversion rates.
Higher Connection Rates
One of the key benefits these predictive auto-dialing software can offer is its ability to connect agents with live prospects at optimal times. The software also helps you analyze various factors such as call history, call duration, etc.
This software also helps your agents with availability to determine the best time to dial each number. More importantly, it helps to ensure that your agents spend more time talking to potential customers. This results in higher connect rates and increased sales opportunities.
Improved Morale and Customer Experience
Unlike manual dialing which is monotonous and demotivating for your agents, it leads to decreased morale and lower productivity. This predictive auto-dialing software helps your agents to connect to live calls automatically with your customers by eliminating the frustration of misdials.
They also help your agents by analyzing busy tones, and unanswered calls. With the streamlined process, your agents can improve and work on gaining overall satisfaction from customers and call. It also allows your teams to focus on building rapport with customers which ultimately helps you in enhancing the overall customer experience.
What are the functionalities of Predictive Auto Dialing
Data Analysis and Predictive Algorithms
Predictive dialers with auto-dialing software utilize sophisticated data analysis techniques and predictive algorithms to determine the optimal number of calls. This analysis helps to make and the best time to place the calls by agents.
This software analyses and gives predictive data by considering factors such as call history, agent availability, call volumes, and response rates. These data-driven predictions and optimizations help against the dialing process.
Call Routing and Live Call Transfers
No wonder why these are best to use for companies. This predictive auto-dialing software is well-equipped to intelligently route the call to your available agent based on predefined criteria. The criteria include factors such as skill sets or campaign priorities.
This way you can ensure that each call is handled by one of your most suitable agents. This also helps you in improving efficiency and customer satisfaction. Even in the worst cases, if the call needs a transfer, these dialers software can seamlessly transfer live calls to any of your appropriate departments or agent. This also helps you in eliminating the need for customers to repeat their queries which increases the customer's delight towards business.
Real-Time Analysis and Reporting
Predictive auto-dialing software provides you with real-time analytical reports of your business. This also offers you valuable insights into call performances as well as your agent productivity. In addition to these, it also helps you with the reports of campaign effectiveness carried by tour agents.
For more efficiency, your managers can track key metrics, monitor teams' performance, and make data-driven decisions. Depending on the analytics and reports it also allows your managers to optimize their outbound calling operations. These analytics help your businesses identify areas for improvement and refine your calling strategies to achieve better results.
Frequently Asked Questions
What are the most significant functionalities of predictive dialer?
A predictive dialer system functionalities depend on your business needs or preferences. However, a few significant functionalities are as below:
Call Monitoring
CRM Integration
Valuable Insights
Analytical reports
Data-driven reports
Predictive Dialing feature
Metrics and KPIs
Campaign management
What are predictive and progressive dialers?
Predictive dialers have functioned with auto-dialing software systems that prioritize the number of calls. On the other hand, these progressive dialers make sure to prioritize call quality and customer experience. However, predictive dialers are best suited for call centers that want to expand their teams to reach as many contacts as possible.
Is predictive auto-dialing software suitable for all types of businesses?
Yes, predictive auto dialing software is suitable and beneficial for all types of businesses and industries which are well engaged in outbound calling and customers. No matter if you have a telemarketing firm, a sales team, a customer support center, or a fundraising organization, predictive auto-dialing software helps you in streamlining all your calling operations. It also helps you in improving the overall efficiency of the business by giving valuable insights.
Final Words
Predictive dialers with auto-dialing software have revolutionized outbound calling operations. They are very helpful in providing your businesses with enhanced efficiency. They also allow you to improve your connect rates and agents' productivity.
If you can integrate these predictive dialers, by leveraging advanced algorithms, data analysis, and real-time analytics you can work on providing a better customer experience. It also allows you to set up an intelligent strategy and stay ahead of the competition with its valuable insights.
So, what are you waiting for? It's time to harness the power of predictive dialers and unlock its numerous benefits.