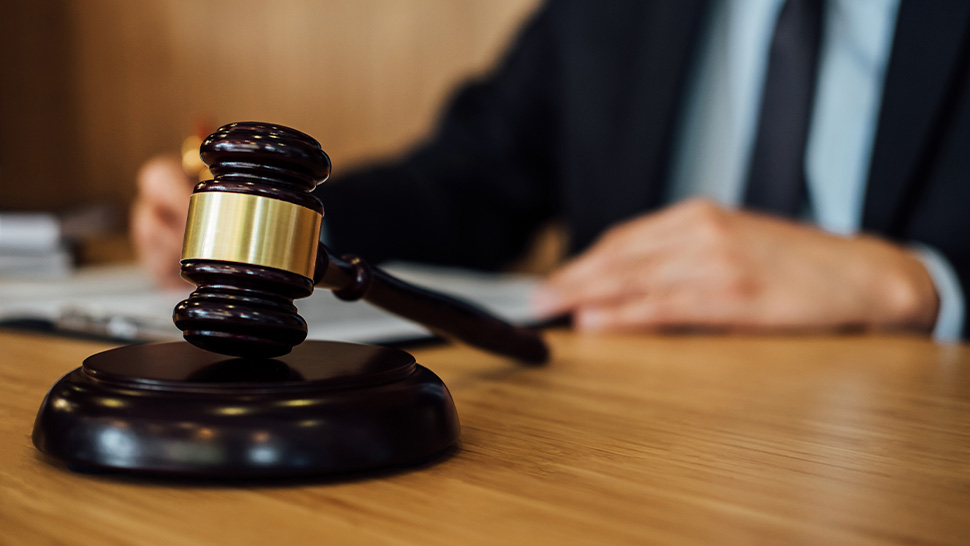 Filing and winning a lawsuit is one thing, but judgment enforcement is another. You might think obtaining the money you won from the case will be effortless, but it's not that simple.
If you want to actually receive any money, you'll still have to go through with judgment enforcement.
But what exactly is judgment enforcement? Continue reading this article to find out.
Defining Judgment Enforcement
Imagine you've taken someone to federal court and walked away victorious. But what happens if the other party doesn't hand over the cash?
That's when the judgment creditors turn to "Enforcement of Judgment Law." It's the rulebook for getting what's rightfully yours when the other side employs delaying tactics.
But the federal or district court won't automatically swoop in to collect your money. You've got to take charge of the enforcement process yourself.
Judgment enforcement involves tracking down and recovering assets to fulfill your judgment. These assets aren't solely limited to cash. They can also be real estate, personal possessions, earnings, and income streams — basically anything that can be auctioned, seized, collected, or accessed to fulfill your owed amount.
Since you're the one owed the judgment, it's your duty to handle enforcement. The courts won't handle this on your behalf. Unfortunately, many who owe judgments won't readily pay up, even if you have a favorable decision. Instead, you'll often need to put in the effort to uncover details about their financial situation and possessions.
What to Do Before Enforcing Judgments
You must do the following things before you actually get the money you're owed.
Step 1: Find the Judgment Debtor
First things first, find the person who owes you money. This is important because you can't collect your judgment if you don't know where they are. If you're unsure where to start, many people search tools available online can help you locate them.
Step 2: Know The Debtor's Assets
Once you've found the person who owes you money, it's time to figure out what they own.
You can start identifying assets by requesting an order of examination — a court proceeding where the debtor is questioned about their income and property.
You may also consider serving a restraining notice and information subpoena on the debtor. The information subpoena will request information to identify assets and other forms of income that may assist you in satisfying the money judgment, while the restraining notice will prohibit them from disposing or tampering with any property that can be used to satisfy the valid judgment.
Step 3: Calculate the Money Owed to You
Before you enforce judgments, knowing exactly how much money the debtor owes you is essential. The amount on the judgment is hardly ever the final amount unless the debtor pays it in full right away.
If the debtor has a job, you may be able to garnish their wages. Those assets may also be subject to collection if they own personal property or rent out real estate. There are many alternative ways to leverage real property to satisfy a judgment, subject to certain exemptions, prior liens, and issues concerning whether the property is the debtor's primary residence and whether the debtor owns the property with others.
Remember that as a judgment creditor, you're entitled to reimbursement of any costs incurred during judgment collection. Plus, judgments that are not paid accrue 10% interest per year.
Ways to Enforce Judgment
Now, if the person who owes you money refuses to pay, you can take legal action to collect the debt.
One way to collect a debt is by garnishing the debtor's wages. If they're employed, up to 25% of their income can be taken until the debt is paid in full.
Another option is to collect money from the debtor's bank account or safe deposit box. If they have either of these, you can seize the contents to satisfy the debt.
If the debtor owns real property, you can place a lien on it with an abstract of judgment. If they try to sell or refinance their property, you'll be paid in full plus any accrued interest. In some cases, you can even force the sale of their property.
Personal property — any property that can be sold for cash, such as jewelry, automobiles, electronic devices, musical instruments, and more — can also be subject to liens. If you uncover them, you can instruct the sheriff to levy and sell it.
And if the debtor happens to sue someone else and expects to receive money from that lawsuit, you can place a lien on those funds.
Let Omni Bridgeway's Judgment Enforcement Services Help You
Omni Bridgeway has been working for over 30 years to help clients safeguard their assets and enforce both local and foreign judgments.
Aside from being experienced and well-equipped to protect your assets, they have also built their own asset tracing databases. Omni Bridgeway has plenty of experience dealing with third parties, heads of state, and government officials to locate assets that allow judgment creditor parties to collect on their hard-won court judgments and awards successfully.
By partnering with Omni Bridgeway, you can protect your victory against diminution. They deliver across jurisdictions and despite impossible-seeming odds.