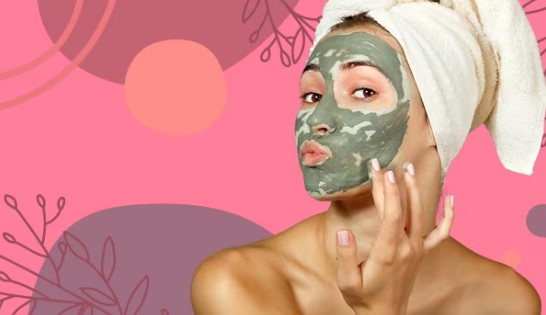 Finding time for self-care can be challenging in today's fast-paced world. We often yearn for a quick, effective solution to restore our skin's natural radiance. Well, look no further! Lotus Herbals presents the White Glow Vitamin C Radiance Masque, a game-changer in face masques. With its powerful combination of natural ingredients and a quick application time of only 5-10 minutes, the Lotus White Glow Vitamin C Radiance Masque is expertly crafted to effortlessly reveal your inner radiance.
Lotus Herbals is renowned for its outstanding range of face mask products, and the White Glow Vitamin C Radiance Masque is no exception. Enriched with the goodness of Rare Yuzu Lemon and Kakadu Plum Extracts, this face masque boasts 100X more Vitamin C content than an orange, making it a potent weapon against pigmentation and dark spots. Moreover, it's 100% vegan and cruelty-free, with no sulfates or parabens, making it suitable for all skin types.
The Lotus White Glow Vitamin C Radiance Masque is a true powerhouse when it comes to transforming your complexion. The key to the effectiveness of the White Glow Vitamin C Radiance Masque lies in its exceptional ingredients. The Rare Yuzu Lemon and Kakadu Plum Extracts bring a wealth of benefits to your skin. The Yuzu Lemon is a rich source of Vitamin C and acts as a powerhouse for brightening the skin. It rejuvenates the skin, stimulates collagen production, and boosts skin radiance. On the other hand, the Kakadu Plum is also packed with Vitamin C and is known to reverse free radicals, reduce dark spots, and minimize skin pigmentation and under-eye puffiness. Together, these ingredients create a potent formula that works wonders in restoring your skin's natural glow.
Vitamin C is a key ingredient in skincare known for its antioxidant properties. Not only does it combat dark spots, but it also helps prevent melanin production, reducing and reversing hyperpigmentation, acne spots, and other blemishes. This essential nutrient acts as a shield, guarding our skin against free radical damage and improving overall skin texture. By incorporating Vitamin C into skincare products like face washes, serums, and creams, we can harness the maximum benefits of this miracle nutrient in its most potent and concentrated form.
Now, let's talk about how to use the White Glow Vitamin C Radiance Masque to reveal your inner glow. After washing your face with the White Glow Vitamin C Face Wash, apply the masque to your face and gently massage it in a circular motion. Allow the masque to work its magic for 5-10 minutes, giving your skin ample time to absorb its nourishing properties. Then, simply rinse off the masque, revealing a refreshed and radiant complexion.
Finding 15 minutes of uninterrupted "me time" can be a challenge. However, with a bit of creativity and planning, you can easily incorporate it into your daily routine. One of the best things about the Lotus White Glow Vitamin C Radiance Masque is its versatility. For example, you can apply the masque while watching your favorite TV show or movie, allowing yourself a relaxing and rejuvenating moment of self-care. If you prefer a more tranquil experience, indulge in the masque before taking a bath, letting the steam and warmth enhance its effectiveness. You can also apply the masque before bed, while reading or winding down for the night. By finding these moments throughout your day, you can effortlessly integrate the masque into your routine, making it both easy and doable.
Lotus Herbals has created a skincare gem with the White Glow Vitamin C Radiance Masque. With its commitment to vegan and cruelty-free products, along with its exclusion of sulfates and parabens, you can trust that you are giving your skin the care it deserves. So why wait? Unveil your inner glow and embrace a more luminous complexion with Lotus White Glow Vitamin C Radiance Masque. It's time to indulge in a few moments of self-care and let your radiant beauty shine through.
With Lotus Herbals, self-care doesn't have to be time-consuming or complicated. With their innovative face mask products, you can achieve remarkable results in just 15 minutes. So go ahead, treat yourself to the transformative power of the White Glow Vitamin C Radiance Masque and reveal the golden glow you've always dreamt of. Your skin will thank you for it.