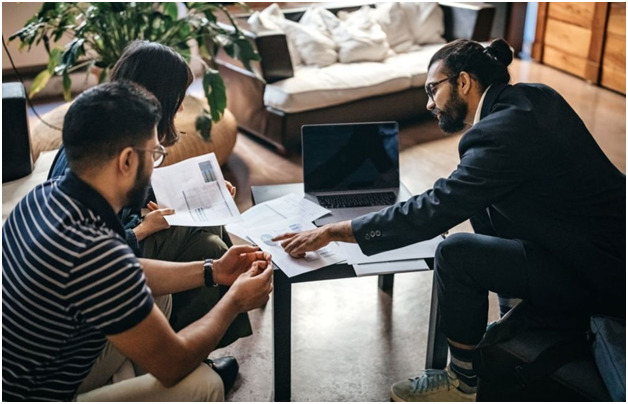 Saudi Arabia is unmatched in its history. It is the country of origin of Islam. Therefore, it is full of places closely linked to Islamic history. Are you interested in exploring ancient holy sites in Saudi Arabia? If so, it is about time that you start planning your journey. 
Moreover, many sacred sites in Saudi Arabia are close to Muslims' hearts. This is why this region intrigues many historians and history lovers. It has numerous ancient monuments and well-preserved ruins in addition to religious sites. So, if you have your Umrah packages UK and want to explore the ancient holy sites in the region, you must keep reading this blog.
Popular Ancient Holy Sites in Saudi Arabia
Do you want to explore ancient holy sites in Saudi Arabia? Go through the below-mentioned sites to learn about some of the most popular and must-visit ancient holy sites.
Al Masjid an Nabawi
All Muslims are aware of the sanctity and significance of this mosque. Prophet Muhammad (SAW) built this mosque after he migrated to Madinah. This is now also the last resting place of the Holy Prophet (SAW) and two of his close companions.
It has a green dome that believers in Islam yearn to see and experience its tranquillity. This historic site is also closely linked to the two pilgrimages. Pilgrims who travel to the region for Hajj and Umrah also visit the Prophet's Mosque.
The City of Makkah
The sacred city of Makkah has a fascinating history. As Islam's birthplace, it is closely related to the Islamic history. It is also the location of the holiest site in Islam, the Grand Mosque or Masjid al-Haram.
This city has many other sites with great historical and religious significance. Non-Muslims are not even allowed in this city which represents its sacred importance. You will be staying in this city if you are going for a Hajj or Umrah.
Jawatha Mosque
The Jawatha Mosque is one of the most ancient sites in Saudi Arabia. It was the earliest mosque constructed in the area. The 1400-year-old building of this mosque is well-preserved and intrigues tourists. This mosque has an arched doorway and carpeted floors.
The Islamic legends suggest that the mosque's location is where the black stone was kept after being stolen. Therefore, the mosque has great historical, cultural, and religious importance.
Mount Uhud
You must take advantage of Mount Uhud while exploring the ancient holy sites in Saudi Arabia. The battle of Uhud is among the earliest battles in Islam. It was a battle between the Arab pagans and the Muslims led by Prophet Muhammad (SAW).
This mountain has a striking visual experience. Many tourists visit it yearly, making it one of the region's most visited ancient holy sites.
Masjid al-Qiblatayn
Masjid al-Qiblatayn is another ancient mosque with close association with Islamic history. It is located in Madinah. This is the mosque where the Holy Prophet (SAW) got the command from Allah Almighty to change the qibla of Muslims from Jerusalem to Makkah.
Therefore, this mosque is a must-visit ancient holy site in Saudi Arabia. Muslims like to visit it to experience spirituality in holds because of the significant historical event.
Masjid al-Quba
According to Islamic history, Masjid al-Quba is the first mosque ever built. It is one of the most frequently visited mosques in the region. Located in the outer part of the sacred city of Madinah, Masjid al-Quba is the second-largest mosque in the city.
It is closely associated with Islamic history, which intrigues the Muslims. So, if you are in Saudi Arabia for Hajj or Umrah, you can take some time to visit the first-ever mosque in the world.
Jabal al-Noor
Also called the Mountain of Light, Jabal al-Noor is an important holy site. This is the mountain of the first revelation. Prophet Muhammad (SAW) used to meditate in a cave on this mountain. One day when he was meditating, Angel Jibrael brought him the message of Allah Almighty.
This is why this site has great significance in Islam and Islamic history. Also, it is pretty near the sacred city of Makkah. So, if you are in the region for pilgrimage, you must also visit this ancient sacred site.
Wrap Up
Saudi Arabia is full of ancient sacred sites with great significance in Islam. So, if you are in the region through Umrah Packages 2024 UK, you must get ready to visit most of these sites. It would help if you took the time exploring ancient holy sites in Saudi Arabia.
It will enlighten you and enables you to increase your knowledge of Islamic history knowledge. Moreover, these sites have a special kind of serenity and spirituality that every Muslim wants to experience. If you have gotten the chance to explore the region, make sure you visit most of the holy sites in the area.